Use the bushing comparison chart to compare the various bushing types and their physical properties.
Read More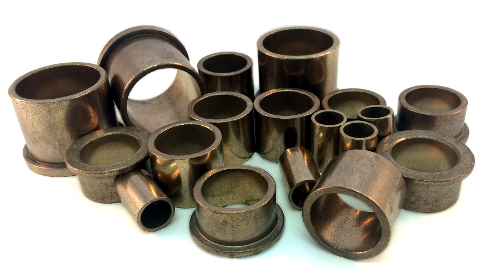 A full line of sleeve and flanged Dri-Plane© Bearings are now available for purchase online on bronzebushings.com. The Dri-Plane© Bearing is the latest advancement in sintered bearing technology. Traditionally sintered bronze bearings have been impregnated with an oil lubricant to give the bearing the added benefit of self-lubrication. Dri-Plane© Bearings substitute the impregnated oil with a proprietary solid lubricant. The result of this is a self-lubricating bearing without the possibility of contamination that is associated with the traditional oil impregnated bronze bushings.
Read More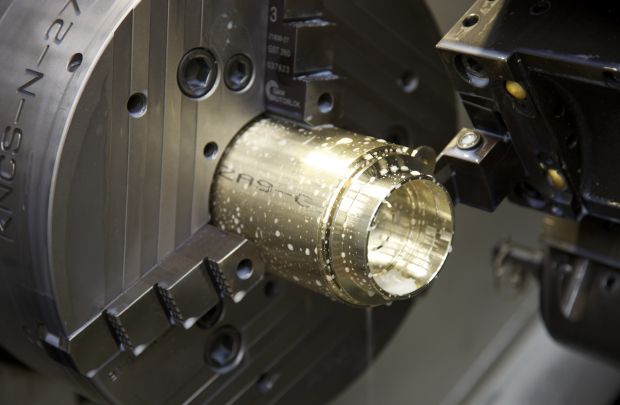 A
question we get asked often at our office is what the difference is between cast bronze bushings and oil impregnated bronze bushings. These 2 types of bronze bushings are very different from each other, both with unique attributes and limitations. Hopefully this post will help clear up the confusion and help you choose the right bronze bushing for your specific application.
Read More
Quite often we receive questions on how to properly measure the dimensions of bronze bushings with a flange. The following explanation will assist you in measuring these types of bushing. It will also help when requesting quotations for this type of product.
Flange bushings are sleeve type bearings with a "flange" or "shoulder" on one end. The flange serves multiple functions. It can assist in alignment and mounting of the bearing. It can also help ease installation of the bearing.
Read More
Oil impregnated bronze bearings can be stored for considerable periods without deterioration or loss of oil if kept in metal or other non-absorbent containers. Paper, cloth, and cardboard are not appropriate for storing bearings as they will wick oil out of the bushings. Plastic re-sealable bags are preferred. Store oil impregnated bronze bearings at room temperature. Proximity to heat could cause oil loss by sweating, in which case re-oiling is necessary before installation.
Read More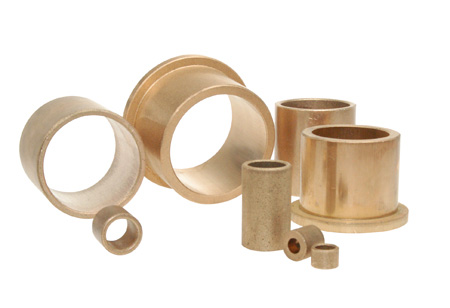 We get many calls regarding our oil impregnated bearing line. There seems to be some confusion with these products. This post should help you better understand oil impregnated bearings. These bearings are manufactured using the powdered metal process. This process ensures the uniform distribution of pores between the bronze particles which absorbs the oil by capillary action. In addition our bearings have a self-contained oil supply which provides a uniform protective film over the entire bearing surface.
Read More